The average customer spends just 15 to 20 seconds reading a marketing email. That means you need to capture their attention fast and keep them engaged all the way through. Authentic, personal communication is key in today's climate — but busy marketers don't have time to write personal messages to hundreds of individual customers.
Email templates offer a fast, easy way to send eye-catching emails that you can personalize with just a few tweaks. They're a shortcut between sending generic, bulk messages to every customer in your database and starting from scratch every time. What's more, templates give your emails consistent branding and a professional appearance that customers can instantly recognize.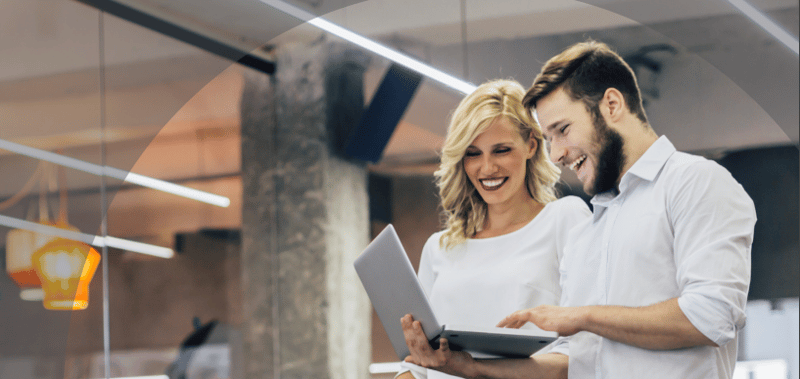 To help you get the most out of using templates for email marketing, we created a whitepaper that lists tips and tricks, and even provides a few templates to help you get started. And that's just the beginning: Using the Flash360 solution from Ascent360, not only will you get customized email templates for your brand, our marketing experts will help you implement proven, automated campaigns that use these emails to drive results. Get started today, or learn more about what Ascent360 has to offer.
In the meantime, here's a sneak peek of what you'll learn from our whitepaper, which you can download here.
Use headers and pre-headers to capture customer attention
To get customers to click and convert, they first have to open your email. Pre-headers are the text previews that come after the subject line when looking at emails from the inbox view, and they're crucial for enticing readers to learn more. Keep them short and sweet and use the space to build excitement for your offering.
Headers, which include the "to/from" fields and the subject line, are considered by many to be the most important part of your email. You've only got a few characters to make readers curious enough to click — so use them wisely, and don't forget to personalize your content!

100-character max

keep it short and sweet!
Tell a visual story
With all the emails cluttering their inbox, customers should be able to recognize your emails before they even read them. An eye-catching design will help your emails stand out from the crowd and paint a professional picture of your brand. Using customizable templates, you can create a consistent look and feel using your company's logo, colors and images that is automatically applied to every message you send.
Should you include images? What if you have multiple items and categories to advertise for an upcoming sale? To display properly on customers' devices and provide a good user experience, your email designs must meet a number of specifications. Our whitepaper has you covered with a cheat sheet that lists all of these requirements. It also lists best practices for using images and logos that tell a visual story about your company, products and services.
---
---
Engage readers with body content
the average person spends just

15-20 seconds

reading a marketing email

To leverage those 20 seconds of customer attention, it's important to engage readers right from the start and move them along toward your calls to action. Use personal greetings and closings to set the right tone for your messages, use links strategically and keep body content straightforward, short and scannable.
End your emails with a bang by creating a distinctive footer that makes it easy for customers to share your content and connect with your company online. We've got tips and tricks for creating effective body and footer content in our whitepaper, too — along with sample templates you can use to kickstart your marketing campaigns.
Ready to take email marketing to the next level? Download the whitepaper, and learn how Flash360 can help you segment easier, engage smarter and profit faster in just 30 days plus five hours of your time.